I am not going to recommend which rowing machine to buy. Instead, I am going to tell you how to choose the best rowing machine for home use after you have been discharged from physical therapy.
Whether you have had shoulder surgery, hip or knee surgery, or even back surgery, choosing a great rowing machine for home can be a great way for you to continue your rehabilitation.
How to Choose the BEST Rowing Machine for Home Use After Physical Therapy 2022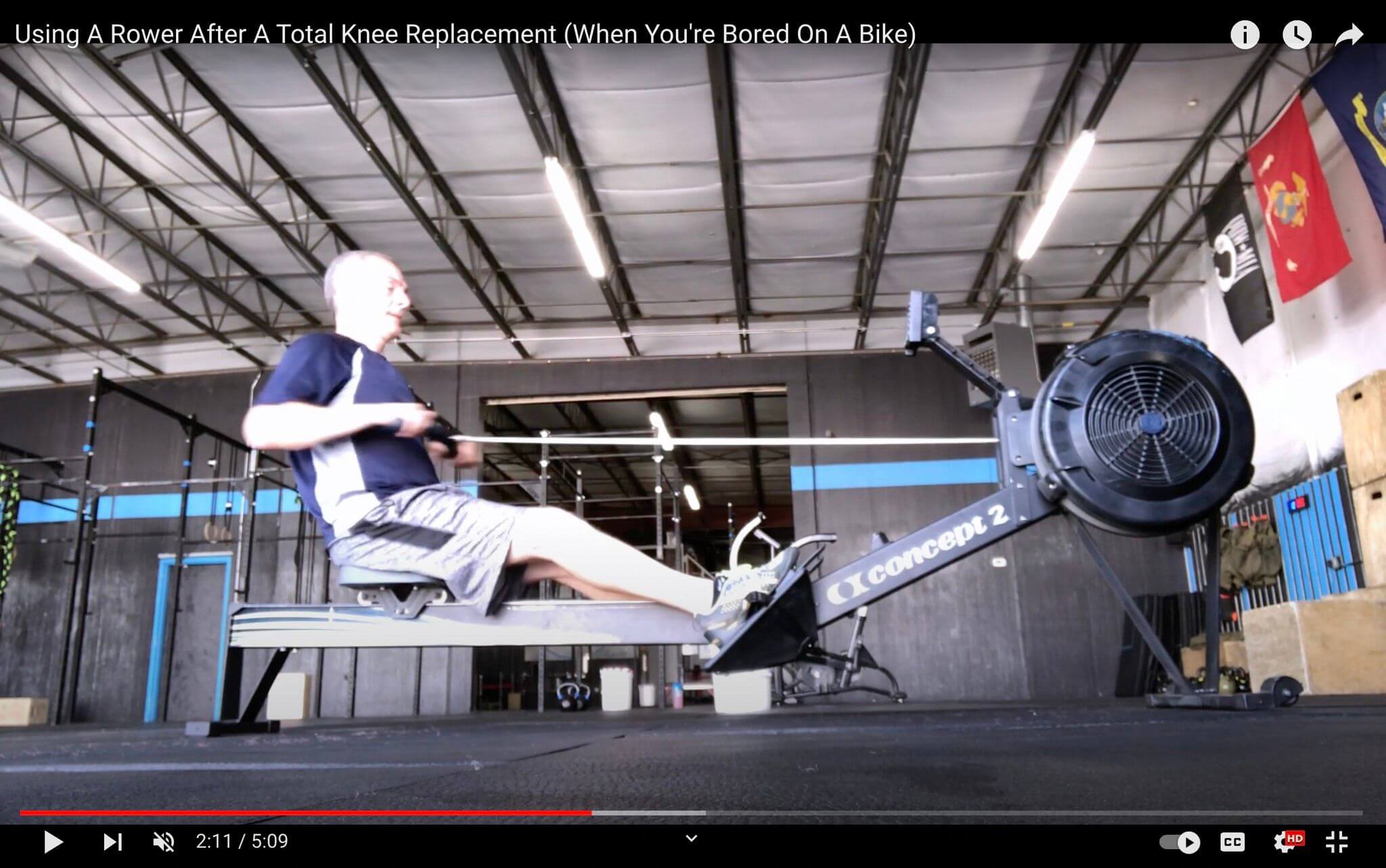 Rowing machines come in all shapes and sizes. They also come at all price points. In this article, I will share a rower that costs less than $200 and one that costs more than $2,000.
My focus here is on helping you understand the features and benefits of a couple of different rowers as well as what to look for when making your decision.
Best Economy Rowing Machine for Home:
Sunny Health & Fitness Obsidian Surge 500 Water Rowing Machine
Advantages to Both:
Smooth seat glide
Long strokes
Comfortable seat
Solid construction
Great company reputation
Store vertically
Disadvantages to Both:
Large footprint
No interactive video display
Expensive
What does a home rowing machine cost?
Low Cost Rowers
Economy home rowing machines range in price between $99 and $250.
These machines are often made of lighter guage metal and plastic components. They may not have the longevity of a $500+ rower, but for anyone interested in buying a low cost rower to use at home after a shoulder surgery or other physical therapy home exercise program.
These rowers are great for anyone performing 10-minutes of less per day of rowing exercise. 
I purchased the Sunny Health & Fitness Magnetic Rower for my physical therapy clinic in 2019. Unfortunately I never recorded a video review of it, but it worked well for my patients who were recovering from a surgical procedure related to a rotator cuff repair or lumbar fusion.
The low cost rower broke after 3 years of consistent use. No single client used the machine more than 10-minutes in duration per day.
The major drawback to this rower was the low seat height and short drive distances.
This rower was great for anyone under 5 foot 10 inches in height and less than 220-lbs.
$300 to $500 Rowers
The Obsidian Surge 500 falls into this price range. I have been using this rower for more than a year now. I recently recorded an update to my original review. If you would like to watch my update click here.
The best feature of the Obsidian Surge 500 rower is the seat height. Most standard seats are 19-inches tall and that is the same height of this rower's seat.
The major drawback to using this rower is the lack of a heel strap. When my physical therapy patients are using the Obsidian Surge 500 they find that their foot slips off the back of the foot plate due to the lack of a heel strap.
$500+ Premium Rowers
The concept 2 rower falls into the $800 to $1,300 price range. The concept 2 rower is likely the most rower in this price range. 
The newest generation of premium rowing machines for home use include toughscreen digital displays and live, interactive training programs.