Buy a Physical Therapy Practice or Start from Scratch
To buy or not to buy…
Should I buy a physical therapy practice or start one from scratch?
Story: Imagine you want to start jogging. You go out and buy a new pair of running shoes, you buy workout cloths, you download a running app, you read and research training programs and… NOTHING!
Each day you get home from work, tired and hungry. You eat and feel too full to run. Then you wait to digest and your favorite show comes on. An hour later it is dark and you will start your new running program tomorrow.
Then you decide, "I will buy a treadmill."
You think buying the treadmill will make it easy to start running. You can watch your favorite show while you jog effortlessly. You think you will feel guilted into running because you spent $3,000 on the treadmill.
Yet, 6 weeks later you still haven't run once and the treadmill now just sits there taking up space and making you feel guilty, but not guilty enough to make you start running.
Should You Buy A Physical Therapy Practice
When a therapist with no history of business owner thinks "I will buy a physical therapy practice." it is usually because they lack the knowledge and skills to start a physical therapy practice.
While starting a physical therapy practice and owning a physical therapy practice do require different skillsets, buying an existing physical therapy practice is rarely a solution for someone who has never owned and operated a business like that.
Do You Know How To Own A Business?
Owning a business requires a specific skillset. Owning a business is not the same as being a therapist. Owning a business means your customer is your staff. Your staff's customer is the patient.
Owning a business requires an understanding of management, team building, hiring, firing, accounting, etc.
Owning a business requires you to be strategic AND tacticle. 
These are skills that can be learned, but it takes time and focused effort.
Benefits of Starting a Physical Therapy Practice from Scratch
When a therapist starts a physical therapy practice from scratch it gives you the opportunity to develop your skills more gradually.
It might take 3 years to get to the same level you would have been if you purchased a physical therapy practice, but those three years were needed to develop your leadership / ownership skills.
Who Should Buy A Physical Therapy Practice?
The ideal candidate for buying a physical therapy practice is the person who has a proven track record of owning a successful business.
This person understands finance and how to build a team.
This person has a stable financial backing and is capable of identifying unrealized opportunities in the physical therapy practice being purchased that will quickly turn into realized profits.
Financing the purchase of a physical therapy practice.
If I were to buy a physical therapy pracitce for $300,000 at a 7% interest rate and 60-month loan I would be paying approximately $6,000 per month for this purchase.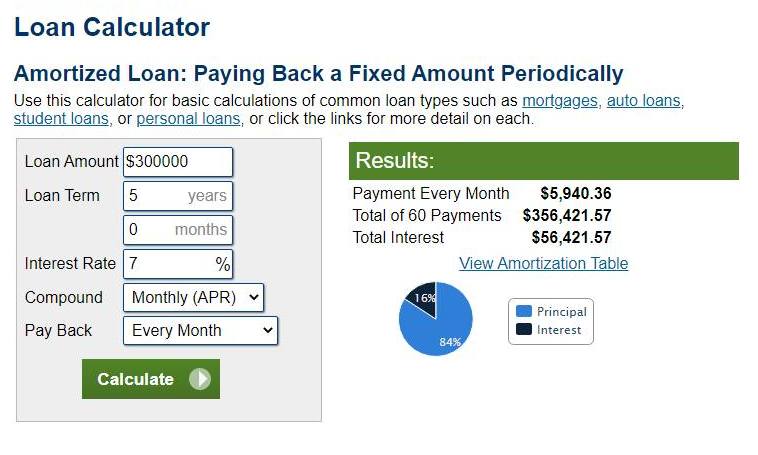 Assuming a single new patient referral has a value of $1,000 and the physical therapy business can handle 6 new patient referrals per month without increasing operational expenses then I could effectively purchase the existing practice at no out of pocket cost to me if I knew I could increase new patient referrals by 6 per month.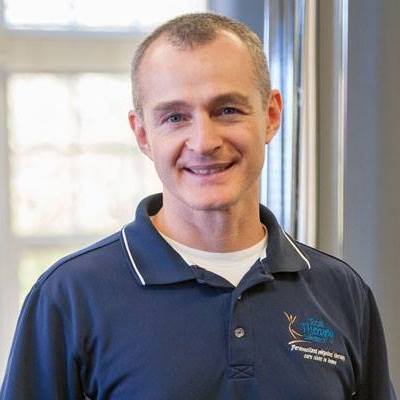 Anthony Maritato, PT
Private Practice Owner / Physical Therapist
After starting a private practice physical therapy clinic in 2022 with his wife Kathy Maritato, PT, Tony and Kathy grew their practice to five locations across two states.
Now, Tony and Kathy enjoy spending time treating patients in the morning, coaching therapists in the evening, and being home to play with their dog Tucker and 4 boys.