Physical Therapist Vacation Coverage Options?
There are 2 primary options that exist for a private practice physical therapy clinic to hire an outside physical therapist to treat Medicare beneficiaries while another physical therapist is on vacation, maternity leave, or any other extended episodes.
Option 1 – Hire a licensed physical therapist and reassign that therapist's Medicare benefits to your private practice.
Option 2 – Determine if your physical therapy clinic may qualify under the CMS locum tenens guidelines 2022.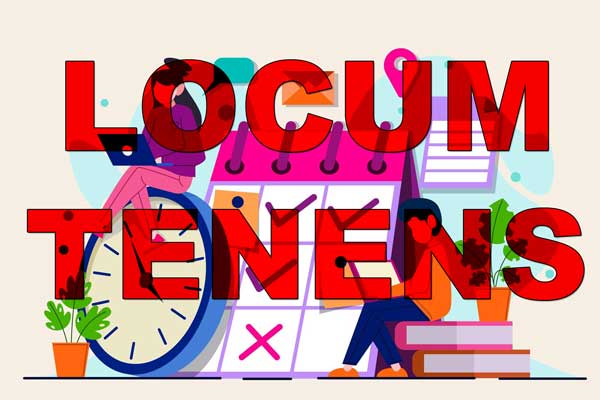 Option 1 – Reassignment of Benefits
The easiest option to cover a physical therapist's leave of absence or vacation time is to hire a replacement therapist and reassign that therapist's benefits to your business.
Reassignment of benefits is free to do and may be done in less than 20-minutes using the Medicare PECOS system.
5-Step Process to Reassign Benefits
Step 1: Ask the newly hired physical therapist for their personal NPI.
Step 2: Create a connection using that NPI between your private practice and the covering physical therapist.
Step 3: Log into your personal PECOS account then click on My Associates and scroll down to your business's enrollments. Click on Enrollments and click View/Manage Reassignments.
Step 4: At the bottom right of the next screen you should see an option to Manage Reassignments. Clicking this link will allow you to create a new reassignment.
Step 5: Enter the therapists information including social security number and date of birth. The reassignment will process and be approved.
Note: A private practice physical therapy clinic may allow a hired physical therapist to start treating patients while the reassignment application is being processed.
Option 2 – Determine if CMS Locum Tenens Guidelines 2022 Apply
Where is Locum Tenens Available?
Health Professional Shortage Area (HPSA)
"A Health Professional Shortage Area (HPSA) is a geographic area, population group, or health care facility that has been designated by the Health Resources and Services Administration (HRSA) as having a shortage of health professionals." (link)
There are three categories of HPSAs:
Primary Care
Dental Health
Mental Health
Medically Underserved Area (MUA)
"MUAs and MUPs identify geographic areas and populations with a lack of access to primary care services. These designations help establish health maintenance organizations or community health centers."
Rural Area
Click to see a list of Rural Health Clinics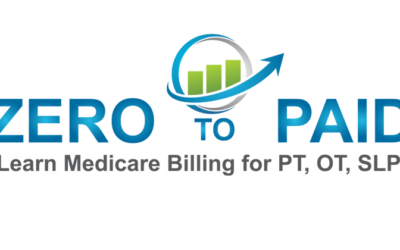 Everything you need to know about Medicare part B billing for physical therapists, occupational therapists, and speech language pathologists.
If you have been thinking about starting a brick and mortar private practice, mobile practice, or side hustle, this course will provide you with the tools and confidence to get started.
Lifetime access $499
read more