CPT Code 97161 Physical Therapy Evaluation
CPT Code 97161 – Physical Therapy Evaluation (Low Complexity)
97161 cpt code description

–
"PHYSICAL THERAPY EVALUATION: LOW COMPLEXITY, REQUIRING THESE COMPONENTS: A HISTORY WITH NO PERSONAL FACTORS AND/OR COMORBIDITIES THAT IMPACT THE PLAN OF CARE; AN EXAMINATION OF BODY SYSTEM(S) USING STANDARDIZED TESTS AND MEASURES ADDRESSING 1-2 ELEMENTS FROM ANY OF THE FOLLOWING: BODY STRUCTURES AND FUNCTIONS, ACTIVITY LIMITATIONS, AND/OR PARTICIPATION RESTRICTIONS; A CLINICAL PRESENTATION WITH STABLE AND/OR UNCOMPLICATED CHARACTERISTICS; AND CLINICAL DECISION MAKING OF LOW COMPLEXITY USING STANDARDIZED PATIENT ASSESSMENT INSTRUMENT AND/OR MEASURABLE ASSESSMENT OF FUNCTIONAL OUTCOME. TYPICALLY, 20 MINUTES ARE SPENT FACE-TO-FACE WITH THE PATIENT AND/OR FAMILY." – Article ID A53309
When to choose CPT Code 97161 –
As indicated above, when your new patient presents with no personal factors and/or significant comorbidities that may impact the plan of care.
For example, in my outpatient physical therapy clinic I often receive referrals for patients who may have comorbidities like diabetes, hypertension, and obesity, but these conditions are being medically managed and are stable. 
The referral may be for persistent pain in a shoulder or back which is limiting my patient's ability to perform daily tasks either in a pain free manner or at all.
I address body structure and function, activity limitations due to impairments, and participation limitations, but in general my patient has been experiencing relatively stable symptoms that are either unchanging or slowly getting worse.
In the case of a low complexity initial physical therapy evaluation, my patient is often driving independently, bathing, grooming, and dressing. My patient is often active at home and in the community. He is managing finances and active with recreational activities and social gatherings.
Billing Code 97161

– Reimbursement Rates in 2022
Ohio Medicare CGS 2022 Physician Fee Schedule:
CPT Code 97161 Reimbursement Rate: $98.60
New York 2022 Medicare Physician Fee Schedule:
CPT Code 97161 Reimbursement Rate: $99.73
California 2022 Medicare Physician Fee Schedule:
CPT Code 97161 Reimbursement Rate: $105.93
* Click here to see the Top 5 Highest Paying Physical Therapy Codes
What the following video to learn how you can search the CMS Physician Fee Schedule in your state.
CPT Code 97161 – Required Documentation Elements for a Low Physical Therapy Evaluation
There are two factors to consider when determining CPT Code 97161 Documentation Requirments.
1.) Look at the definition of the specific CPT code. Include 1-2 elements for the list provided. Determine the stability of the symptoms or condition. Determine the lack of complexity and lack of comorbidities. 
2.) Understand the Medicare requirements for a physical therapy evaluation. Reference CMS Chapter 15 Section 220.3 Documentation Requirements for Therapy Services
Examples of Documentation: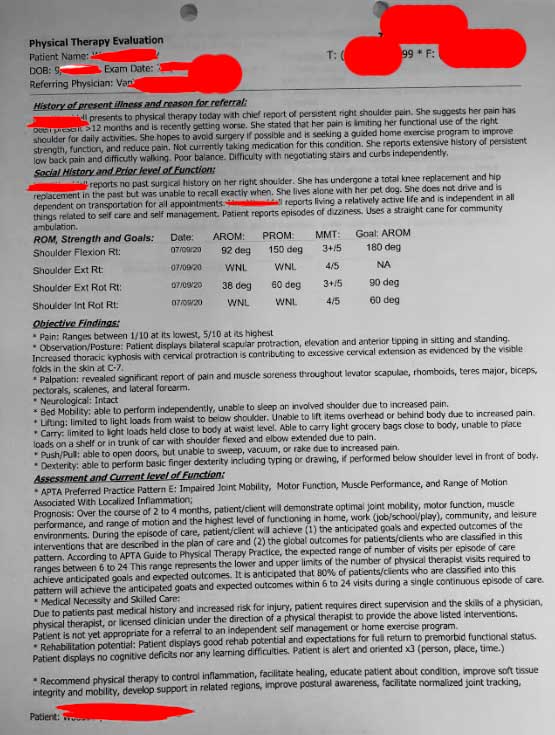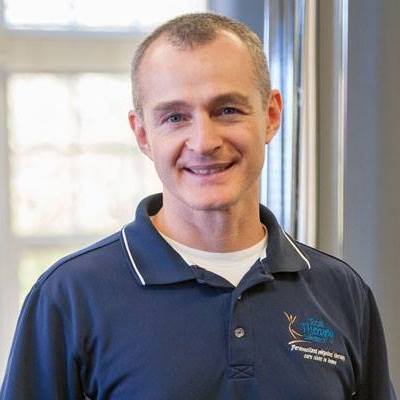 Anthony Maritato, PT
Private Practice Owner / Physical Therapist
After starting a private practice physical therapy clinic in 2022 with his wife Kathy Maritato, PT, Tony and Kathy grew their practice to five locations across two states.
Now, Tony and Kathy enjoy spending time treating patients in the morning, coaching therapists in the evening, and being home to play with their dog Tucker and 4 boys.