How To Credential A Physical Therapist With Medicare Part B
5 Steps to Becoming A Participating Medicare Part B Provider
You must create your Medicare I&A account login
You must apply for a personal NPI (Type 1)
You must apply for an organizational NPI (Type 2) for your business
You must create a PECOS account
You must submit your initial enrollment through PECOS
5 Common Mistakes to AVOID Before Starting PECOS Application for a Physical Therapist in Private Practice:
1.) Make sure you have your CP 575 IRS Letter Ready to Scan and Upload - Click here for sample: Click Here
2.) Be sure your business bank account name matches the business name listed on the CP 575 IRS Letter... EXACTLY!
3.) Be sure the name on your business NPI listing matches your CP 575 IRS Letter... EXACTLY!
4.) You will need to upload a copy of a VOIDed business check with your business name and bank name on the check. Electronic checks or temporary checks will not qualify.
5.) If you are leasing space to treat patients you will need to upload a copy of that lease agreement and that lease agreement must state that you have exclusive use of the space for your business.
If you choose not to use PECOS, you may also enroll using paper applications:
The CMS 855i is the individual enrollment for a sole proprietor or a sole owner.
The CMS 855b is the enrollment application for a clinic or group practice.
The 855r is the reassignment of benefits.
NEW Offer - For $250 Tony and his team will complete your Medicare application for you.
Step 1:

Complete the information on this Google Form Click Here
Step 2:

Once all of your required information is received and reviewed you will receive an email requesting a connection via the Medicare I&A website.
What is included?
You will receive a personal Medicare provider number also known as your PTAN as well as a business Medicare PTAN.
BONUS: If you do not already have an organizational NPI for your business I will submit that application on your behalf.
What is not included?
If your business is a partnership or has more than one owner the additional charge for each additional therapist is $150 per therapist.
* Below is more information for therapists who wish to submit their own application.
Does a Physical Therapist Need To Enroll In Each Medicare Advantage Plan?
You are not automatically enrolled as a Medicare Part C 'aka' Medicare Advantage plan provider simply because you are enrolled in Medicare part B.
If you would like to become an in network provider with Medicare Advantage plans you must enroll individually in each plan.
These plans are managed by commercial payers. In order to enroll you must contact provider relations for each company and follow their individual enrollment procedures.
Is a Physical Therapist Required to Contract with Each Supplemental Plan?
Physical Therapists who are contracted Medicare providers do not contract with Medicare supplemental insurance plans.
These plans are only available to Medicare beneficiaries who have Part B coverage and will pay providers regardless of whether the provider is contracted with the plan or not.
Have a Question?
Book A Telephone Call With Me On Clarity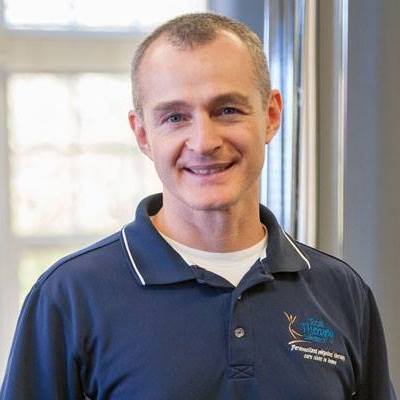 Anthony Maritato, PT
Private Practice Owner / Physical Therapist
After starting a private practice physical therapy clinic in 2022 with his wife Kathy Maritato, PT, Tony and Kathy grew their practice to five locations across two states.
Now, Tony and Kathy enjoy spending time treating patients in the morning, coaching therapists in the evening, and being home to play with their dog Tucker and 4 boys.