What is the Difference Between Credentialing and Contracting?
Credentialing is the act of verifying a therapist's licensure and other professional credentials.
Contracting is the act of signing a contract to become a provider with a specific third-party payer or employer.
This article should have been called "How to Contract with Medicare."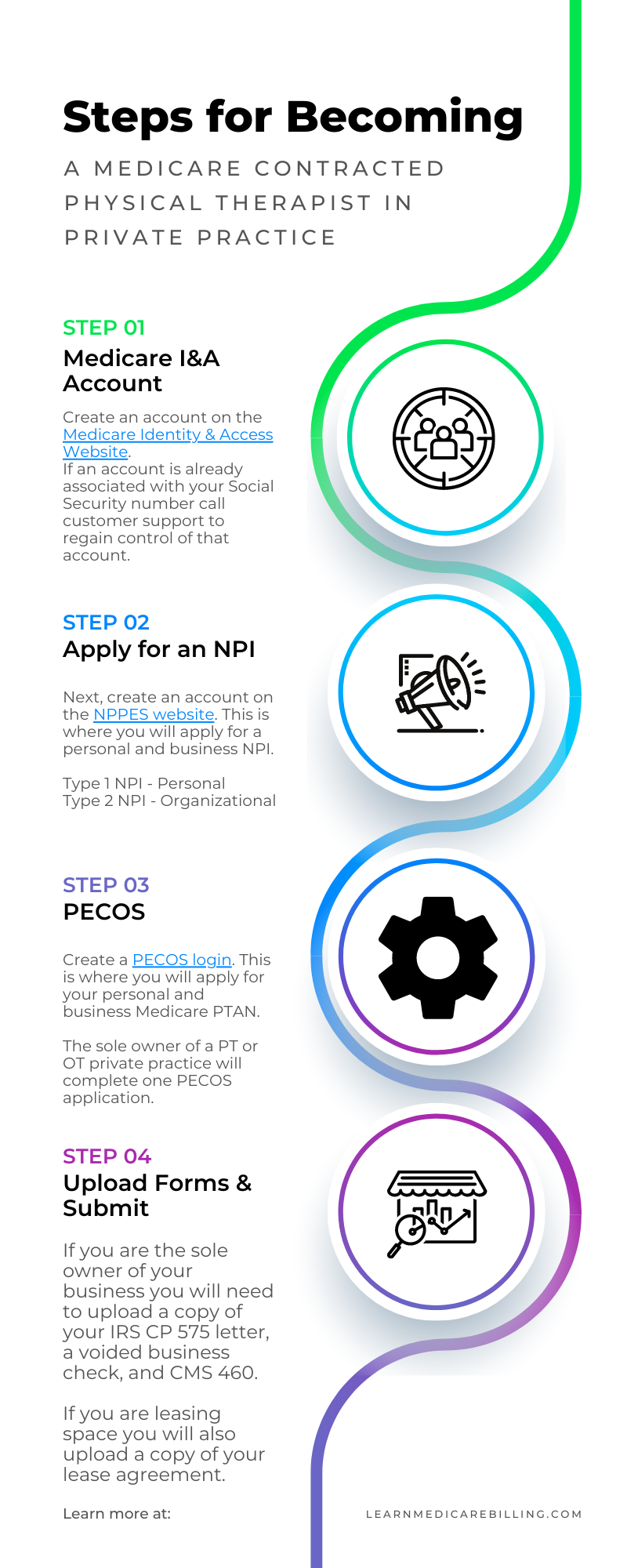 5 Steps to Credential A Physical Therapist with Medicare
You must create your Medicare I&A account login
You must apply for a personal NPI (Type 1)
You must apply for an organizational NPI (Type 2) for your business
You must create a PECOS account
You must submit your initial enrollment through PECOS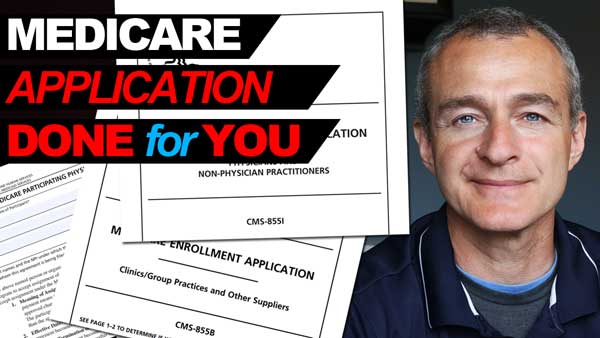 1. Creating a Medicare I&A Account
Go to https://nppes.cms.hhs.gov/IAWeb/warning.do to create your Medicare Identity and Access account login. This will be your primary provider hub through which all of your Medicare contracting and NPI information will be stored.
If you do not already have an account you can create one.
If you find that while trying to create an account you are told that your social security number is already associated with an account, that means that a previous employer created an account for you and now you will need to regain access to that account.
Since these accounts are associated with your social security number they are exclusively your property and as such you should never share login information or password.
To content the Medicare I&A Customer support I have listed their information below:
External User Services (EUS)
PO Box 792750
San Antonio, Texas 78216
Phone: 1-866-484-8049
TTY: 1-866-523-4759
[email protected]
3. Apply for an Organizational NPI
Within your NPPES account, you may choose to apply for your organizational NPI. I have recorded a video tutorial covering this application below:
4. Create a PECOS Account
Now that you have created your Medicare I&A account, you have a personal and organizational NPI you are ready to create your PECOS account.
PECOS is the "Provider Enrollment, Chain, and Ownership System."
Documents Needed to Upload During Your Medicare Application
IRS CP 575 Letter
CMS 460 Participating Provider Agreement
Copy of a voided business check
Optional: If you are leasing space you will need a copy of your lease agreement
5. After Submission
Once you have submitted your application to credential a physical therapist with Medicare you will receive an email confirmation. 
If the person reviewing your application requires clarification or additional information you will receive an email and sometimes a telephone call requesting the information. You will have 30-days to provide the information or else the application will be rejected for lack or response.
5 Common Mistakes to AVOID:
1.) Make sure you have your CP 575 IRS Letter Ready to Scan and Upload - Click here for a sample: Click Here
2.) Be sure your business bank account name matches the business name listed on the CP 575 IRS Letter... EXACTLY!
3.) Be sure the name on your business NPI listing matches your CP 575 IRS Letter... EXACTLY!
4.) You will need to upload a copy of a VOIDed business check with your business name and bank name on the check. Electronic checks or temporary checks will not qualify.
5.) If you are leasing space to treat patients you will need to upload a copy of that lease agreement and that lease agreement must state that you have exclusive use of the space for your business.
NEW Offer - For $250 Tony and his team will complete your Medicare application for you.
Step 1:

Complete the information on this Google Form Click Here
Step 2:

Once all of your required information is received and reviewed you will receive an email requesting a connection via the Medicare I&A website.
What is included?
You will receive a personal Medicare provider number also known as your PTAN as well as a business Medicare PTAN.
BONUS: If you do not already have an organizational NPI for your business I will submit that application on your behalf.
What is not included?
If your business is a partnership or has more than one owner the additional charge for each additional therapist is $150 per therapist.
* Below is more information for therapists who wish to submit their own application.
Credential A Physical Therapist with Medicare Advantage
Medicare Advantage plans are considered Medicare Part C. A therapist who is contracted with Medicare Part B is not automatically contracted with Medicare Advantage.
Each Medicare Advantage policy is managed by separate companies and would require individual applications. Many of these payers use CAQH Proview for contracting.
How to Credential a Physical Therapist with Medicare Supplemental Insurance
Physical Therapists who are contracted Medicare providers do not contract with Medicare supplemental insurance plans.
These plans are only available to Medicare beneficiaries who have Part B coverage and will pay providers regardless of whether the provider is contracted with the plan or not.
Have a Question?
Book A Telephone Call With Me On Clarity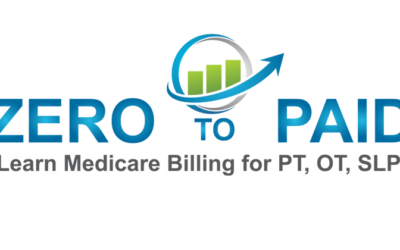 Everything you need to know about Medicare part B billing for physical therapists, occupational therapists, and speech language pathologists.
If you have been thinking about starting a brick and mortar private practice, mobile practice, or side hustle, this course will provide you with the tools and confidence to get started.
Lifetime access $499
read more