Contracting With Insurance Physical Therapy Business
Insurance contracting physical therapy, occupational therapy, and speech language pathology can be done by you or a credentialing company.
Before you can answer that question you need to answer a couple other questions.
1.) "What is the goal of your business?"
A physical therapy clinic that accepts third party payer contracts is typically in the wholesale physical therapy service business.
You are buying billable time from a licensed physical therapist or physical therapist assistant and selling that time to third party payers.
If you have a physical therapist who agrees to work 40 hours a week that represents an inventory of 160 potential billable units. There will be some breakage in the form of non billable time, but the goal would be to buy 160 billable units that you can then resell to an insurance company's beneficiary for a profit.
As an example, a therapist working 2,000 hours a year might want to earn $100,000 in salary before taxes and benefits are taken out. That means you, the employer, are buying 8,000 billable units for $12.50 per unit.
If you can sell those units for $25/unit you have 100% markup.
But if your insurance contract is offering $17.50/unit there may not be enough profit margin to account for your cost of operations.
2.) Another question to answer is "Will you have self pay upsells to offer?"
For example, you might break even delivering the physical therapy service, but you could earn all of your profit on various low cost high value upsells.
Costco earns over $3 billion dollar a year selling memberships. They earn little or no profit on the food and other products they sell because the goal is to deliver unbeatable value selling food while earning solid profits selling memberships.
Your physical therapy business might earn no profit in selling physical therapy services, but you might charge $100/mo membership to use your gym's equipment for non-covered services before and after the covered services.
An example of this would be Medicare's rule below. "While the qualified professional/auxiliary personnel may still require the patient to "warm up" on the bike prior to other therapeutic interventions, it is considered a non-skilled, unbillable service and should not be included in the total timed code treatment minutes." 1
A clinic could sell this patient a monthly membership to use the equipment prior to each physical therapy treatment.
Other upsells might include manual therapy services or passive modalities that are no longer medically necessary and therefore no longer covered services.
3.) The final question to answer is "What is the true value of adding a third party payer contract to your business?"
If a third party payer contract helps to build a moat around my business and allows me to gain a competitive advantage against my competition then YES, it is worth it.
If a third party payer contract will increase the acquisition value of my business AND I plan to build an asset I hope to sell in the future then that contract may be more valuable than the per visit reimbursement it offers.
Wrap up –
Understanding the deeper reasons to make business decisions will always provide you with a competitive advantage.
If you are delaying immediate profits or gratification for future profits and growth then only you can make an educated decision in regards to accepting a third party payer contract.
If you have more questions or would like to connect with like-minded physical therapists please consider joining my Facebook Group https://www.facebook.com/groups/mcrbilling
Reference Document Information
LCD Title
Outpatient Physical and Occupational Therapy Services
Proposed LCD in Comment Period
N/A
Original Effective Date
For services performed on or after 10/01/2015
Revision Effective Date
For services performed on or after 05/27/2021
Notice Period Start Date
N/A
Notice Period End Date
N/A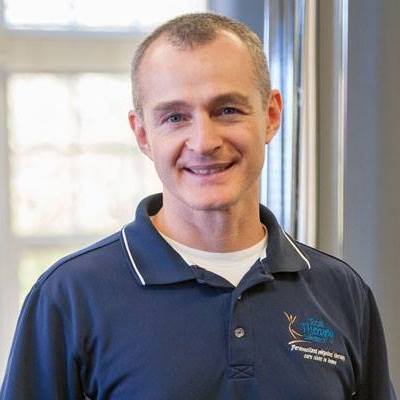 Anthony Maritato, PT
Private Practice Owner / Physical Therapist
After starting a private practice physical therapy clinic in 2022 with his wife Kathy Maritato, PT, Tony and Kathy grew their practice to five locations across two states.
Now, Tony and Kathy enjoy spending time treating patients in the morning, coaching therapists in the evening, and being home to play with their dog Tucker and 4 boys.