Traditional Medicare vs Medicare Advantage Plans
Medicare Part B
Traditional Medicare is often referred to as Medicare Part B. This plan pays for outpatient services which include physical therapy in private practice. 
Medicare Part C
Medicare Advantage plans are technically Medicare Part C. These are plans managed by traditional commercial insurance companies like Humana, Unitedhealthcare, Blue Cross Blue Shield, Aetna, and more.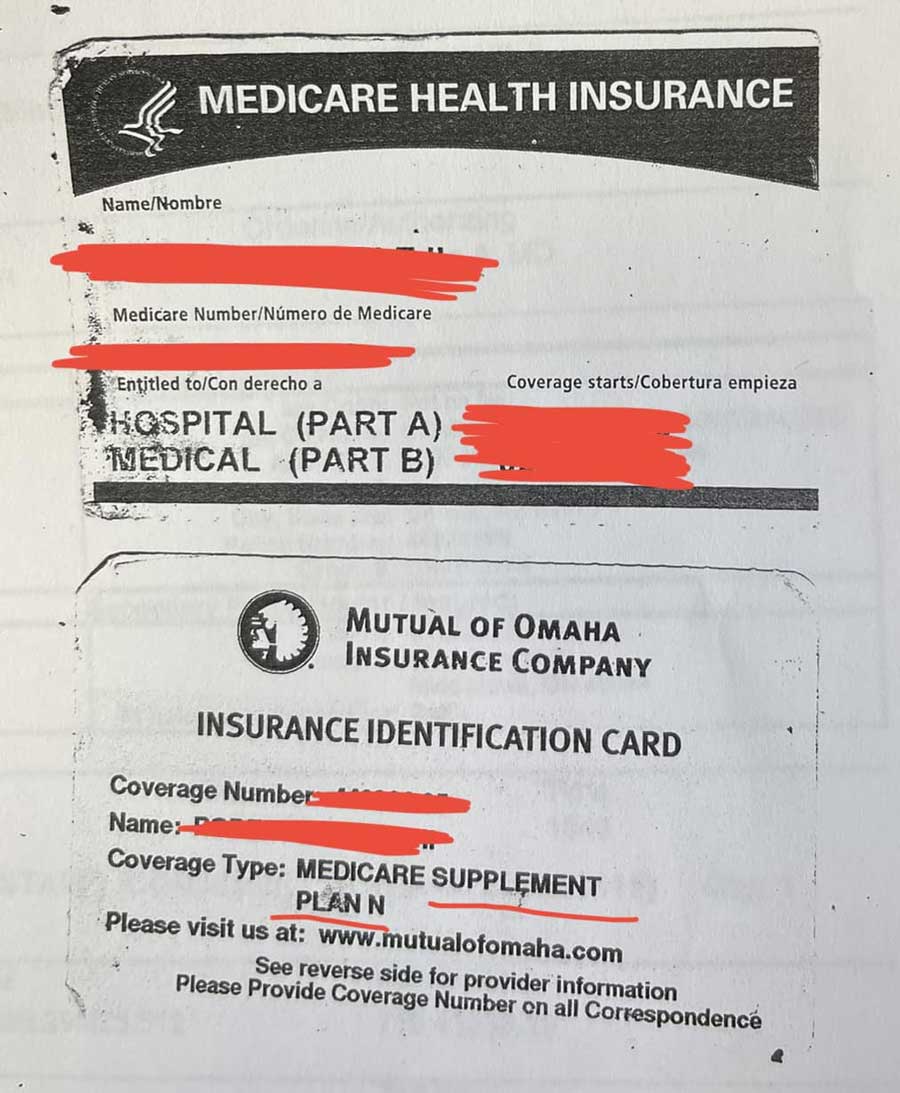 Is a Patient Allowed to Have Both Medicare Part B and C?
No! It is impossible for a patient to have both Medicare Part B and Part C coverage concurrently. 
Many patients will either have Traditional Medicare Part B with a Medigap or Medicare Supplemental policy as the secondary, or a single Medicare Part C policy with nothing else.
There may be cases in which a patient might have traditional Medicare Part B and a non-supplemental secondary.
There may also be cases in which patients might have a Medicare Advantage plan with additional coverage on a spouse's policy.
How to Verify Medicare Part B Coverage
MAC Portal
The best way to verify Medicare coverage is using the Medicare MAC portal login. Every state has a Medicare MAC and every Medicare MAC has a portal. 
If you are contracted with Medicare you are eligible to create a Medicare MAC portal login. 
To verify coverage log into your MAC portal and first check utilization of therapy services under Medicare Part B. If you see utilization for the year you can know the patient does in fact have Medicare Part B.
While every MAC portal is different, there will always be a section or tab for additional insurance information. In this section, if the patient has a Medicare Part D drug plan you will find that information here. You will also see if there is a Medicare Advantage plan of file in this section.
 If you do in fact see a Medicare Advantage plan in this section then you can be sure the patient does not have Medicare Part B.
*Note: It is important to note that a patient may have an active Medicare Advantage plan while still showing as "eligible" for Medicare Part B.
Using the IVR System
The IVR is an Interactive Voice Response (IVR) system. Each MAC website will list the IVR telephone number. If you do not have a MAC Portal login you may choose to call the IVR or simply call to speak with a customer service representative.
Insurance Cards
Traditional Medicare Part B
The traditional Medicare Part B card is the red white and blue card. Your patient may have this card and provide it to you, but that does not mean that this card is active for Medicare Part B coverage.
Medicare Advantage
Since Medicare Advantage plans are managed by other, nonMedicare insurance companies, if you ever see a card that has a company name and logo and says "advantage" anywhere on the card you can be assured that the patient does in fact have Medicare Advantage and not Traditional Medicare.
Medicare Supplemental
A Medicare supplemental plan or Medigap policy is only sold to patients who have Traditional Medicare Part B. A patient with a Medicare Advantage plan cannot have a supplemental plan in the secondary position.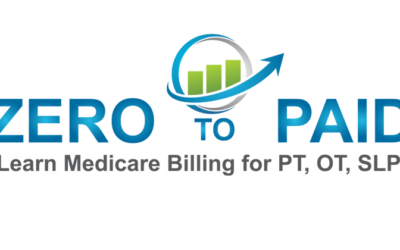 Everything you need to know about Medicare part B billing for physical therapists, occupational therapists, and speech language pathologists.
If you have been thinking about starting a brick and mortar private practice, mobile practice, or side hustle, this course will provide you with the tools and confidence to get started.
Lifetime access $499
read more