United Healthcare Requires 59 Modifier for CPT Code 97530 and CPT Code 97140 Combo

News 2022: Unitedhealthcare Requires 59 Modifier for Therapy Services
Despite the recent changes to the NCCI edits no longer requiring CPT Code 97530 to require a 59 modifier when billed on the same date of service and by the same therapist as CPT Code 97140 some therapists recently have reported non-payments when these two CPT Codes are billed on the same date of service to Unitedhealthcare without the 59 modifer.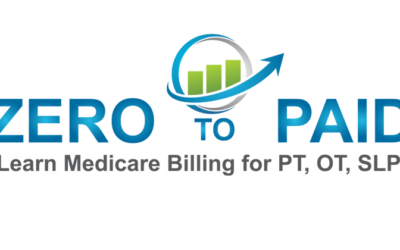 Everything you need to know about Medicare part B billing for physical therapists, occupational therapists, and speech language pathologists.
If you have been thinking about starting a brick and mortar private practice, mobile practice, or side hustle, this course will provide you with the tools and confidence to get started.
Lifetime access $499
read more