PTAN Lookup How to find your Medicare provider number
Step 1 – Start the PTAN Lookup by logging into PECOS:
Click here to access the PECOS website.
If you do not already have a PECOS account first create a Medicare I&A account then create your PECOS account.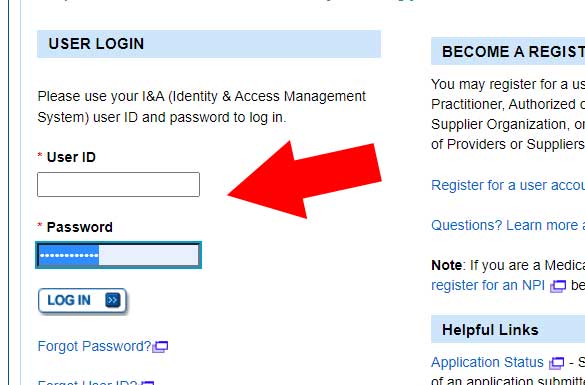 Step 2 – Click the NEW Medicare ID Search Tool:
Look at the top right part of your screen. You will see an image that matches the image below. 
Click the link indicated by the red arrow.
Step 3 – Cancel Old Medicare Reassignments:
Once you have secured your existing PTAN or PTANs you will want to check your existing reassignments.
When a physical therapist, occupational therapist, or speech language pathologist is employeed by a private practice, that therapist is required to reassign Medicare benefits to the employer.
Once you have terminated that employment either you or the previous employer should deactivate and cancel the existing reassignment.
It is ultimately your responsibility to ensure your reassignments have been terminated.
Watch the video below for more information on finding your Medicare PTAN.
Step 4 – Update your contact information.
The last time someone completed a reassignment application for you that person likely had to enter his/her contact information. 
Take a moment and go into your enrollment. Scroll down to contact information and remove anyone you do not want to have access to your enrollments.
From Noridian:
"A PTAN is a Medicare-only number issued to providers by Medicare Administrative Contractors (MACs) upon enrollment to Medicare. MACs issue an approval/notification letter, including PTAN information, when an enrollment is approved.
PTAN and NPI Relationship
While only the National Provider Identifier (NPI) is submitted on claims, the PTAN is a critical number directly linked to a provider or supplier's NPI. A PTAN's use should generally be limited to a provider's communication with their MAC.
Multiple PTANs for Different Practice Locations May be Appropriate
Noridian may determine and issue more than one PTAN depending only upon the reasonable charge locality of your practice locations. Unless the reasonable charge locality changes, additional PTANs will not be assigned.
Provider Not Eligible for a Medicare PTAN
Requests for a "denial only letter" are no longer accepted. Providers that are not eligible for a Medicare number must have the beneficiary submit the CMS-1490S form This link will take you to an external website..
Inactive PTANs are Deactivated
Medicare is mandated by CMS to deactivate PTANs not being used. The deactivation process occurs every month. A provider's PTAN is deactivated when he or she has not billed the Medicare program for four consecutive quarters. A PTAN is given an end-date when it is deactivated, meaning claims can get submitted prior to the end-date within a year of the service date.
Find my PTAN
There are two options to find a provider PTAN.
1. Notification Letter: The MAC will issue a notification/approval letter with the PTAN once the Provider's enrollment is approved.
2. Provider Enrollment, Chain, and Ownership System (PECOS): PECOS is the most efficient way to find a PTAN. Follow these simple steps to find PTANs in PECOS.
Log into Internet-based PECOS
Select "My Associates" on PECOS home page
Select "View Enrollments" by applicable individual or organizational enrollment
Click on "View Medicare ID Report"
PTAN or PTANs are listed in Medicare ID column" – Link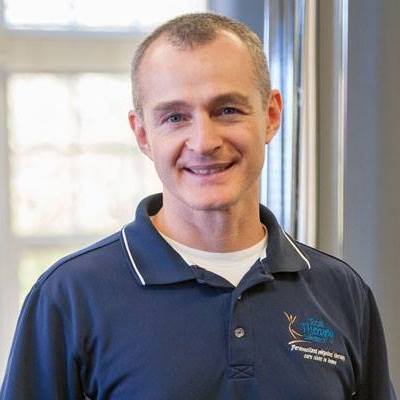 Anthony Maritato, PT
Private Practice Owner / Physical Therapist
After starting a private practice physical therapy clinic in 2022 with his wife Kathy Maritato, PT, Tony and Kathy grew their practice to five locations across two states.
Now, Tony and Kathy enjoy spending time treating patients in the morning, coaching therapists in the evening, and being home to play with their dog Tucker and 4 boys.